Ed-tech platform Padhle aims to double its net revenue in FY24; targets students in grades 9th-10th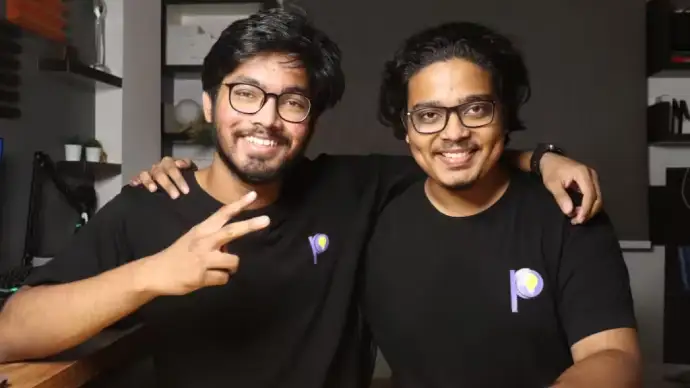 Padhle provides two primary courses, one for grade 9th and another for grade 10th, along with a combo course that covers both grades.
The fees for padhle courses range from Rs 1800-2000 per year on average.
Pranay Chouhan and Atharva Puranik, both 21-year-olds from Madhya Pradesh, joined forces in 2020 to establish an ed-tech platform named 'Padhle.' Amidst the challenges brought on by the Covid-19 pandemic, their primary goal was to cater to students' needs by providing essential educational resources, including handwritten notes and other study materials. At present, the platform claims to provide coaching services to students in the grades – 9th and 10th. However, there are plans to extend its offerings to include classes for 11th and 12th graders as well, Pranay Chouhan, co-founder, Padhle, told FE Education. "Instead of adopting a traditional teacher-student style, we opt for a more friendly and relatable approach. Our lectures and content are delivered in a manner that resembles a conversation with a friend or a peer. We use the same slang and language that students commonly use. When attending our lectures, it won't feel like you're being taught by a teacher, but rather by a friend, a brother, or someone you can comfortably talk to. This creates a more approachable and enjoyable learning experience for everyone," he said.
The company which started operating in March 2020 clocked net revenue from operation at Rs 43 lakh in FY22, as it posted a profit after tax of Rs 4.8 lakh,  as per regulatory filings accessed by business intelligence platform, Tofler. The platform claims to have earned Rs two crore in FY23. The majority of the earrings came from their paid courses and YouTube advertisements. Furthermore, in FY23, the platform earned a significant portion of its revenue through the sale of its intellectual property to another medium, where they sold their courses for six months. "Our objective is to double last year's net revenue in this fiscal FY24," he said. Padhle claims that they have transformed all the National Council of Educational Research and Training (NCERT) grade 9th-10th books into a humorous meme booklet. Padhle provides two primary courses – one for grade 9th and another for grade 10th, along with a combo course which covers both grades. "The fees for these courses range from Rs 1,800-2,000 per year on average, approximately 10,000 students are currently enrolled with its courses. Moreover, Padhle maintains six active YouTube channels," Chouhan stated.
As per the firm the target audience is not limited to just tier-2 and 3 cities, as fees for their courses are reasonably affordable. "YouTube channel and the course attract a diverse audience, including viewers from tier-1 regions as well, which are generally more economically capable. The YouTube content is primarily in English and caters to a broad demographic. The main target audience is centred around people from various regions, particularly in southern parts of India," he said.
Source: Financial Express
Source Link: https://www.financialexpress.com/education-2/ed-tech-platform-padhle-aims-to-double-its-net-revenue-in-fy24-targets-students-in-grades-9th-10th-nbsp/3178109/