Good things take time, and so do notes. For latest updates, follow Telegram Channel


Study Material Curated for You
Learning from an online event involves several key steps. Firstly, it's important to research and choose an event that aligns with your learning objectives and interests. Once you've registered for the event, make sure to review the agenda and schedule to plan your time effectively.
Cras ut nibh non nulla porttitor sodales quis ac mauris. Nunc ut dictum felis. Nulla iaculis odio vel interdum feugiat. Vivamus fringilla nunc id egestas maximus. Nulla facilisi. Donec sollicitudin iaculis vestibulum. Cras facilisis pulvinar posuere. In venenatis molestie diam, sed cursus ipsum consequat vel. Sed scelerisque blandit turpis, ac sagittis turpis fermentum at. Nullam dictum nec ipsum vel consectetur. Phasellus at augue justo. Etiam luctus rhoncus magna eget euismod. Donec erat tortor, convallis a felis aliquam, scelerisque ultricies nulla. Vivamus et blandit eros. Donec id enim interdum, lobortis massa quis, mollis lorem.

Download Notes
Hand-Written Notes for all chapters of Class 10 CBSE.
Download MCQs for Term-1
Especially designed Chapter-wise MCQs for Class 10 New Pattern.
Download E-Book
Download Class 10 E-Book of
Previous 10 Year Questions with Solutions for free.
Download NCERT Solutions
Solutions to all in-text and back Questions of your NCERT.
Download Lecture Slides
Download the content slides that are used in making of lectures.
Download OPN
Download One Page Notes of Class 10 which contain the crux of entire chapter in one page.
Books We Recommend
The best books that you should buy to boost your preparation.
india's most loved educational platform
Most Famous Online Courses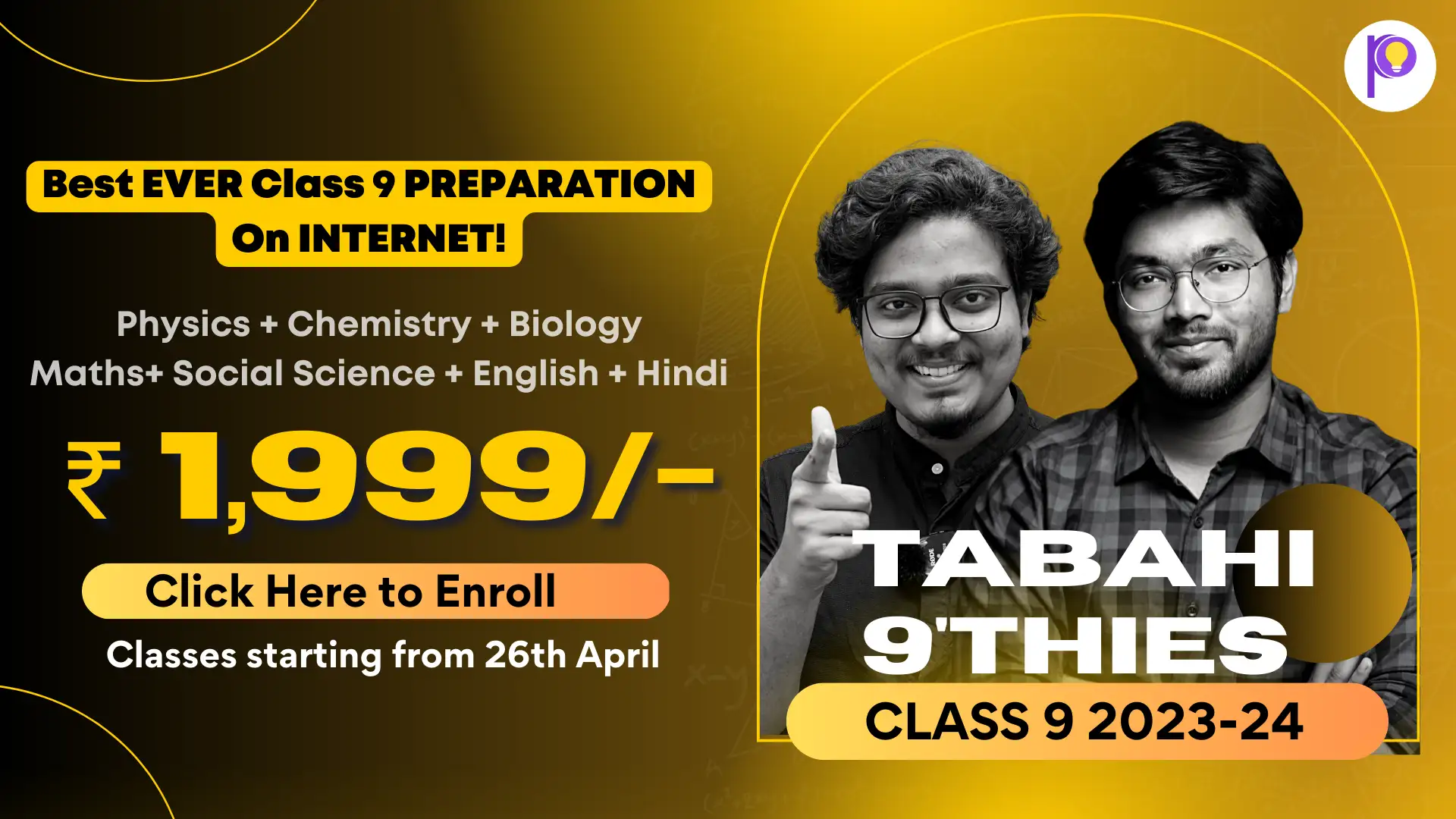 Tabahi Lectures (Recorded) - Detailed Lectures & Explanation with MASTI for All Subjects (Science, Maths, Social, English, Hindi)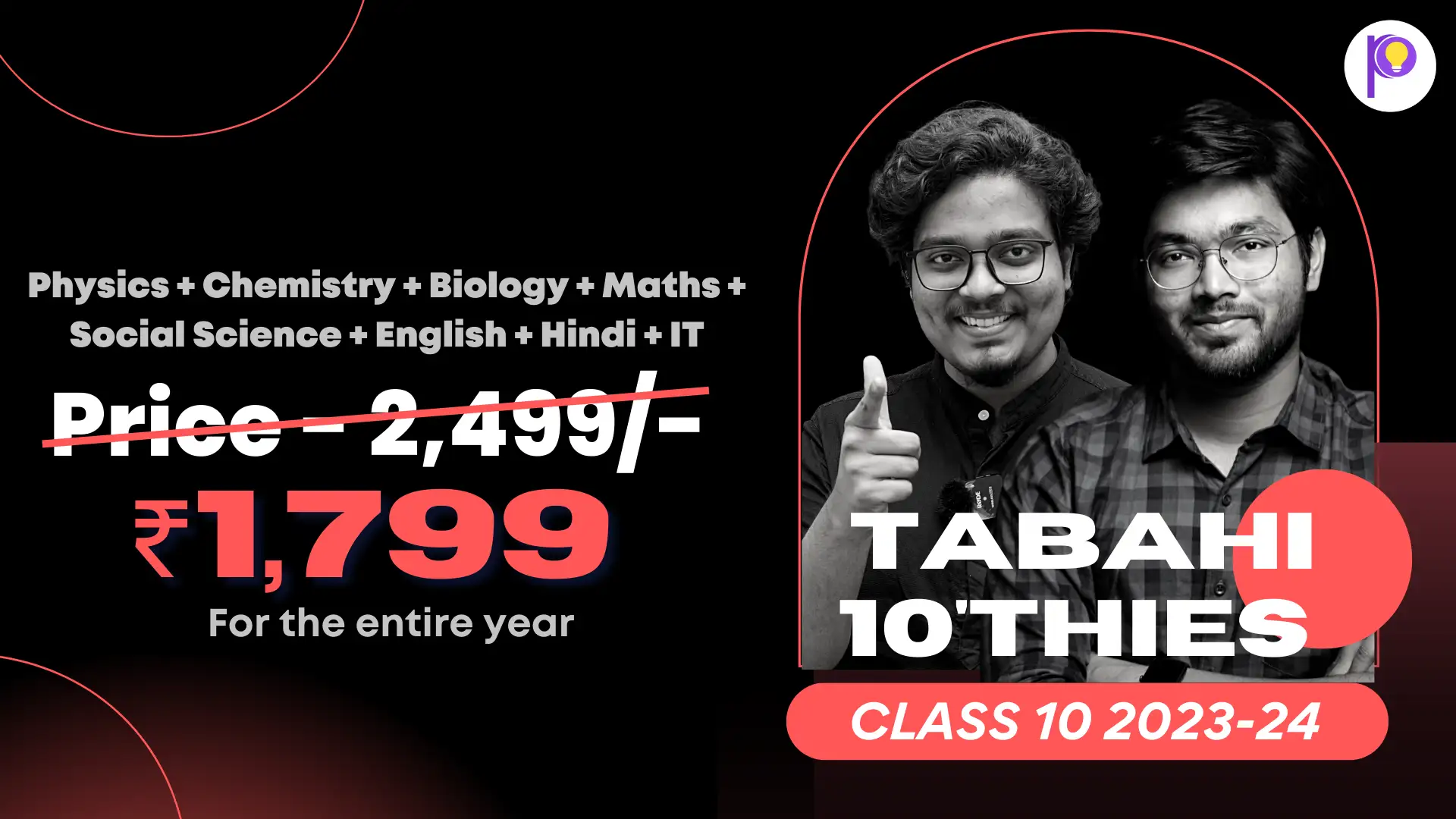 Tabahi Lectures - Detailed & Board Centric Explanation with MASTI for All Subjects (Science, Maths, Social, English, Hindi, IT)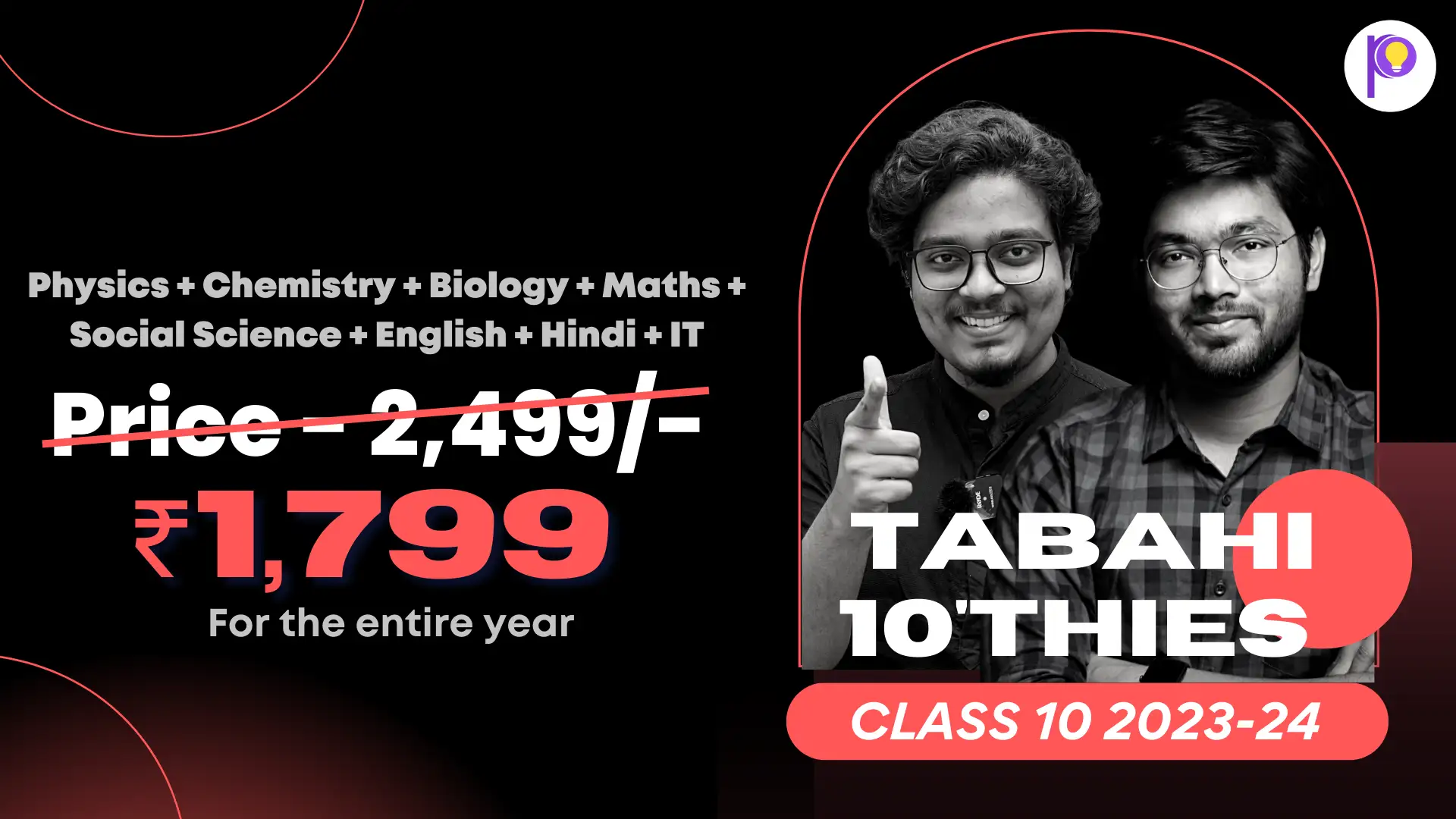 Tabahi Lectures - Detailed & Board Centric Explanation with MASTI for All Subjects (Science, Maths, Social, English, Hindi, IT)